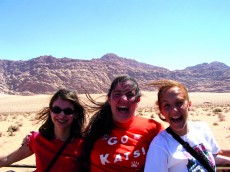 A short-term mission experience can be the catalyst for change – in your life and the lives of others. In recent years, many Christians of all ages have been heading out to observe and serve cross-cultural mission teams.
AWM-Pioneers (Arab World Ministry of Pioneers) is committed to facilitating short-term mission opportunities in the Arab world. They are ideal for people seeking to experience first-hand what God is doing in and through the lives of long-term church-planting workers.
Our goal is to help you find a place of fruitful ministry within God's purposes for both you and the world!
Quick links:
– EDGE (short-term teams)
– VENTURE (tailor-made placements)
– LATEST MISSION OPPORTUNITIES
– WHAT OTHERS HAVE SAID
– GET IN TOUCH and let's explore other options together