TESTIMONY: Gulf Arab meets Jesus in a dream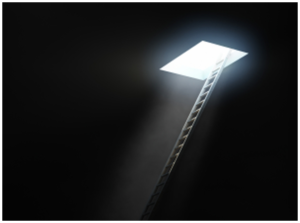 Hamid* grew up in a traditional Muslim family in the Middle East. When Hamid left to take a government job in the Arabian Peninsula, he received a dream and a challenge that changed the course of his life.
Pulled out of the pit
Hamid pictured himself walking in the desert before falling in a big white deep hole. Despite all his efforts, he was trapped in the pit. Suddenly a man with a shining face came to him and stretched out his hand. Hamid instantly refused his aid. Despite not having any means of escape, Hamid resisted the man's rescue attempt a second time. On the third refusal, the man said, 'Don't be afraid, I will get you out of the hole, just trust me'.
Hamid accepted his help and was pulled out of the hole. At that point, the figure asked Hamid to follow him. The rescuer was Jesus Christ, referred only as the prophet Isa in Islam.
Betrayed by a colleague
Hamid privately approached a work colleague for advice on the dream. Believing him to be a nominal Christian, Hamid described the account and asked, 'Do you think Jesus is asking me to become a Christian?' His reply was brief, 'I don't know but let me think about it and I will tell you later'. But instead of providing spiritual guidance, the colleague reported Hamid to the authorities. The government in this land gives money to anyone informing officials of people considering leaving Islam. While the colleague received a substantial reward, Hamid was thrown into prison for around two years.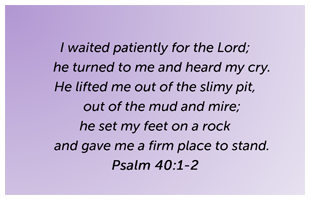 Rescued from surgery
While in prison Hamid developed a serious infection. Prison doctors felt it was severe enough to need an amputation. Throughout this challenging time, Hamid was reflecting with disappointment and anxiety on his journey with God. So far, he had only taken a few steps to explore Jesus, and as a result was in prison and at risk of losing a limb. What would happen if he fully committed his future to the Lord? He needed a miracle.
Intervention came at just the right time, through a European doctor visiting the prison the following day. He concluded that Hamid would not need an operation but could be cured with medication. What providence!
Committed to the Lord
Hamid was excited by the news. The answered prayer encouraged him to put his faith in the Lord Jesus. Upon release from prison a few months later, Hamid decided to study the Bible online and found Arab World Media's** internet ministry website.
He was discipled over the internet by the media team until he could meet believers face-to-face in his home country. An Arab colleague personally spent an hour each day online for a full year encouraging Hamid. The support of believers on the ground and from the media ministry has been a life-line to Hamid.
He continues to face much hardship and loss as a result of obeying the Lord. However, Hamid remains loyal to the One who lovingly reached down and rescued him from the pit.
*Name has been changed and library images used for security.
**For more on Arab World Media visit their dedicated website.
THIS EDITED ARTICLE ORIGINALLY FEATURED IN FULL IN AWM'S FREE QUARTERLY MAGAZINE AWMLINK. CLICK HERE FOR MORE CONTENT.
You may be interested in