BOOK REVIEW: Miraculous movements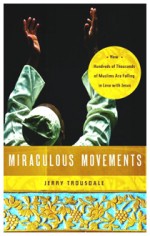 This inspiring read will challenge your prayer life and raise your faith in what God can do in this generation. Sourced from extensive travel and research, and packed with first-hand testimonies, Miraculous Movements describes how some of the most hostile peoples groups are turning to Christ – in thousands.
Expecting miracles
'Prepare to spend a long time making strong disciples, but anticipate miraculous accelerations.' (p44) This book echoes the book of Acts with the experiences of miracles breaking ground for the good news of Jesus Christ.
Based on his seven-year research, about 40% of believers from a Muslim background had received a vision or dream of Jesus. Each divine intervention was unique but propelled the individual to seek and serve Christ for themselves, sometimes at great personal cost.
Expecting movements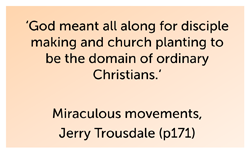 A key distinctive of this book is the spread of the gospel in unlikely networks and communities. This is linked to a sustained movement of prayer but also the specific approach of the disciple maker. The DNA of the fellowships planted enabled rapid growth. Almost every chapter begins with compelling case studies which reveal key elements such as simple Discovery Bible Studies, obedience to God's Word and expectations of witnessing to each truth that the Holy Spirit reveals.
Expecting criticism
The author is aware that not every reader will be willing or able to embrace the principles and practices surveyed in the book. He regularly refers to Scripture and explores how Jesus intentionally mentored a few in order to reach the many. Trousdale also shares early in the book about the skepticism of one experienced church-planting team leader who constantly challenged the trainer for a whole week. The chapter ends with not only the team leader 'Thomas' becoming good friends and applying the training but the resulting fruit of 150 churches among two previously unreached Muslim people groups.
Details
Miraculous Movements, Jerry Trousdale, Thomas Nelson/City Team, 2012, (ISBN 978-1-4185-4728-8)
Chapters include: Unprecedented, Jesus' Counter-intuitive Disciple-Making Strategy, Pray the Lord of the Harvest, Engaging Lostness, Dreams, Visions and Miracles among Muslims, Ordinary People Achieving the Impossible.
AWM recommends
For essential reading for mission in the Arab world at great prices visit our recommended list on 10ofthose.com or click the logo below.

Related content
Jesus says go– book review
Jesus Driven Ministry – book review
When Helping Hurts – book review