BOOK REVIEW: Jesus driven ministry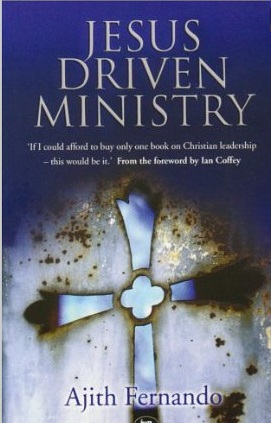 This excellent book focuses on why Jesus is our role model for ministry. It is biblical, authentic, refreshing and inspiring. Fernando, draws principles from the life of Christ in the gospels and applies these with insight to a variety of ministry situations.
Experienced and honest
Fernando speaks from more than twenty-five years of experience as Director of Youth for Christ Sri Lanka, and also shares anecdotes from his teaching and pastoral work in the local church. The book would be well worth reading just for the number of inspirational quotes and stories from past Christian leaders.
Fernando is just as challenging when discussing why leaders shouldn't avoid spiritual retreats as he is with consumer churchgoers. He is measured and realistic in his instructions of how we can minister out of a vibrant, dynamic life-giving relationship with God.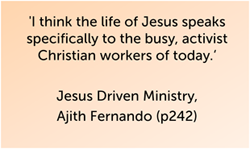 Preventing burnout
Fernando's book will challenge those who feel they have no time for personal prayer because they are too busy saving the world!
The last chapter is dedicated to tackling how a passionate minister of the gospel can remain fruitful in ministry for the long-term. Burnout, he argues, doesn't have to be part and parcel of being a Christian leader.
I would heartily recommend this book to anyone who desires to serve Christ on a 'full spiritual tank' and be a helpful role model to younger leaders.
Details:
Jesus Driven Ministry, Ajith Fernando, 2002, IVP
Chapters include: Identifying with people, Empowered by the Spirit, Affirmed by God, Retreating from activity, Affirming the Will of God, Saturated in the Word, Bearing good news, Growing in a team, Discipling younger leaders, Praying
AWM recommends
For essential reading for mission in the Arab world at great prices visit our recommended list on 10ofthose.com or click the logo below.
Related content
Miraculous Movements – book review
Jesus says go – book review
When Helping Hurts – book review