APPLICATION DEADLINE IS: 17 January 2021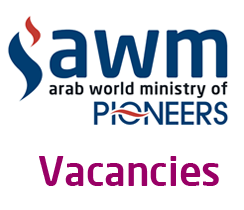 CONTRACT TYPE: SALARIED, FULL-TIME, PERMANENT CONTRACT
LOCATION: LOUGHBOROUGH, LEICESTERSHIRE
Do you love to rally people around significant causes in the world? Do you naturally and enthusiastically motivate Christians to take a more active role in funding global mission?
This is a wide and varied role, the main purpose of which is to sustain and develop our fundraising function so that more people are inspired to partner financially and resource the work for the long-term.
We are passionate about seeing the Kingdom come in nations of the Arab world, and for many Arab people and communities to experience the love and power of Jesus.
This role is designed for a committed Christian who would love to use their communication gifts, people skills and administrative capabilities as part of a passionate, creative and productive Communications team.
Job responsibilities
The role involves:

maintaining the quality, regularity and visibility of our fundraising communications
establishing, maintaining and developing our relationships with Trusts
stimulating initiatives for raising regular giving and other fruitful practices as we seek to set and achieve fundraising goals
providing reports and data analysis to inform strategic decisions and give accountability to the outcomes of fundraising practices
(Please note that in order to fulfil the full requirements of this role, it is essential that the post holder is a committed Christian.)
How to apply
Download the full job description and application form and email Carla, HR Assistant, at carlas@awm-pioneers.org.
Should you wish to discuss the vacancy, contact Philippe, our Communications Manager, on 01509 239 525 from the 4 Jan 2021.
Documents
Download the job description here
Application process
Application deadline: 17 January 2021 (midnight).
Please note the following dates:
Shortlisting is taking place on or around 20 January 2021.
Interviews scheduled week beginning 25 January 2021.
Ideally the successful candidate can start on or around 1 March 2021.