APPLICATION DEADLINE IS: 25 SEPTEMBER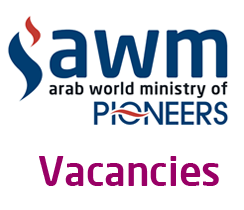 CONTRACT TYPE: SALARIED, FULL-TIME, PERMANENT CONTRACT
LOCATION: LOUGHBOROUGH, LEICESTERSHIRE
Would you like to serve gospel ministry in challenging parts of the world by enhancing the Loughborough sending office team with your skills in finance, administration and problem-solving?
AWM-Pioneers is looking for a full-time Finance Co-ordinator who is organised, methodical and excellent at meeting strict deadlines. You will have responsibilities that enable the smooth running of the Finance function which releases cross-cultural workers to concentrate on serving the Lord by following good processes, making timely transactions and reporting accurately on accounts.
You will work alongside the Finance Assistant and report to a Finance Manager as you ensure key tasks such as payroll, pensions and bank reconciliation are conducted properly while finding solutions to a wide and interesting range of finance queries related to serving supporters, churches and cross-cultural workers.
About us

AWM-Pioneers is a Christ-centred organisation serving around 90 long-term Christian workers involved in cross-cultural ministry.
We are part of the Pioneers family which is a fast growing international mission movement with over 3,000 Christians involved in church planting among unreached people groups.
About the role
For this full-time role, you will:
Be a committed Christian in agreement with the organisation's statement of faith and able and wiling to fully participate in the spiritual activities of office life.
Be organised, methodical and careful in work matters, working to strict timetables.
Have a desire and ability to work alongside others and be a team player.
Be numerate, able to use Microsoft Excel confidently, and able to learn new systems.
Have AAT book-keeping qualification or similar, or considerable relevant experience.
Be able to correspond on financial matters via email, letters and telephone in a discreet and helpful manner.
Support the Finance Manager as required alongside discharging responsibilities in areas of processing donations, claiming Gift Aid, monthly payroll, electronic banking and bank reconciliation.
Participate in the daily prayer meeting and monthly prayer days.
In order to perform this role, it is essential that the post holder is in full sympathy with the aims and goals of AWM. To that end he/she must be a committed Christian [able to agree with the organisation's statement of faith] and able to fully participate in spiritual activities whilst carrying out the responsibilities of Finance Co-ordinator.
How to apply
Email Carla, HR Assistant, at carlas@awm-pioneers.org to request a full job description and application form. Or contact Tony our Finance Manager on 01509 239 525 to discuss the vacancy over the phone.
Application deadline
The application deadline is: 25 September 2020.