FRANCE: Four ways to pray
France is still in shock following the events of recent terrorist attacks and need our ongoing prayers. Over 120 people died, seventy have been seriously injured and 130 others hospitalised due to explosions at targeted venues in the capital, Paris.
"We express our condolences to the bereaved families. That nightmarish weekend in Paris killed more than 125 people. People who have a family. People created in the image of God. People whose life counts in God's eyes, and whose life must count for us. We want to pray for those who suffer the loss of a loved one. We want to pray for them to find their consolation in God."
Arab church pastor, living in France
Four pointers for prayer
The Bible says:
Mourn with those who mourn. Romans 12:15
1)    Recovery and healing for the injured: Please pray for the wounded, particularly for those seriously injured and in pain. Ask God to heal and restore them, and to equip those treating them. Pray too for those specialised in trauma care who are treating the victims.
2)   For the Church's witness: As churches engage directly with people, please pray for wisdom, compassion and love as, amidst the fragility of life, they testify to Christ who defeated death. Pray particularly for the churches in the areas around where the attacks took place. May they have opportunity to love and care for the hurting and bereaved.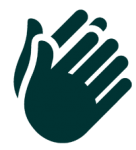 3)    For those seeking answers: Please pray for the people of all communities in France to respond together in solidarity and not react out of fear or anger, especially against Muslims. As people consider big questions about life and death, may they turn to the God of all comfort and seek Him more.
4) For leaders and those in authority: As the leaders of the country make decisions for the nation, please pray for God to inspire and guide them. Pray too for those who work to protect and ensure the safety of all people. Ask for God's protection against further attacks, and for justice to be done speedily.
*Names have been changed and library images used for security reasons.
You may also be interested in…
KEEP INFORMED – Keep connected by signing up for updates

WILL WE CHOOSE LOVE OR FEAR? – Read about our LOVE NEVER FAILS appeal
SHARING CHRIST WITH MUSLIMS – Arab pastor illustrates how to turn Muslim barriers into bridges for the Christian faith.