Meet us at summer exhibitions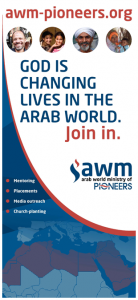 If you're going to a Christian conference this summer year why not stop by the AWM-Pioneers stall and say hi.
We'd love to hear how the Lord is stirring you towards mission.
Look out for our banner, be inspired with testimonies and explore the latest mission opportunities!
Find us at
MOMENTUM: 22-26 August, Shepton Mallet
BANGOR WORLDWIDE: 22-30 August, Northern Ireland
FORUM: 1-5 September, Oswestry
If you don't manage to catch us or have a question in mind for a particular member of the office team don't hesitate to CONTACT THE STAFF directly.
You may also be interested in