Mentoring leaders in North Africa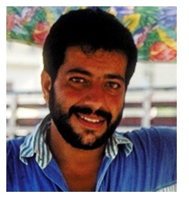 Last year, God stirred Joseph* – one of PALM's training co-ordinators – to focus on training leaders and leading discipleship groups in a central part of a North African country. It was a very fruitful time in a responsive area and many people gave their lives to Christ.
However, after many months, Joseph left feeling slightly disappointed. At that stage, he had not yet found a gifted national believer keen to develop a sustainable model of discipleship and training.
God provides
After Joseph left, God stepped in and provided in a powerful way. God sent Sahil*, a native Arabic speaker and a gifted disciple, to the very same responsive spot in North Africa. Wonderfully, God answered Joseph's ongoing prayer.
Today, Sahil works alongside workers in North Africa, mentoring leaders and encouraging groups of believers. Sahil is in contact with twenty discipleship groups across the country. God is using this talented young man to help build His Church in an area filled with people that so desperately need Christ.
Pray with us
Pray for God's guidance and wisdom for Sahil as he mentors leaders. Pray that God will build up many gifted, gracious and Spirit-filled leaders across North Africa. Pray for the Church to flourish throughout the region.
*Names have been changed and library image used.
You may also like