What is true faith?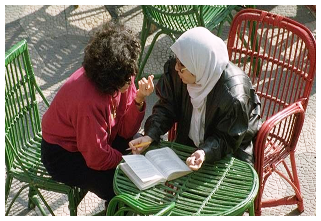 In one North African country, some of our workers had an amazing evening with one of their best friends, Iris*, who came over for a sleepover. They watched an episode of the Alif Course — a series exploring Christ through the Scriptures. As soon as it was over, Iris begged them to watch more!
Only by grace
Our workers then had a wonderful conversation with Iris about true faith, deep into the night. Our workers explained how we are saved only by grace and not by works or self-effort.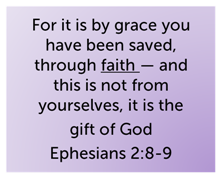 This opportunity was a huge answer to prayer as the team had previously spent a lot of time with Iris with only a few openings to talk about spiritual things. They have now encouraged Iris to not be afraid to ask questions and to seek Christ.
Our faith response
We long to place more Christians in the Arab world to respond to these Spirit-led openings and lead people to true faith in Christ. We are currently mentoring nearly 200 people towards mission and have faith that the Lord will raise up more.
What we do
– We journey with people, by praying and encouraging them as they explore God's call
– We support people, by identifying training needs and investing in their spiritual life and personal development.
– We equip people with initial cross-cultural training and tailor-made short-term placements to deepen their ministry experience.
– We connect people with our long-term church-planting teams and help them through the practical details from home to the field and beyond.
If the Lord is stirring your heart for mission than GET IN TOUCH.
More about AWM
*Name has been changed and library image used for security.