On air with the Word
By Chris B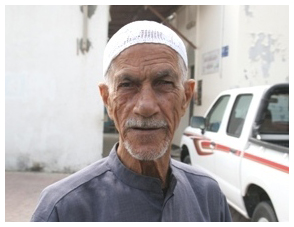 Ma'dan* is a North African believer living in Europe. He has been a follower of the Lord Jesus for around thirty years. His heart's desire is to reach his own people group with the gospel and help them grow in the faith. This believer has great leadership potential. He has been a study group leader in our Summer Bible School on three occasions and is currently studying PALM's Certificate of Ministry course.
Perfect timing
Ma'dan was recently contacted by a radio ministry to begin teaching the Bible in his mother tongue. He is thrilled by God's timing in his life, and is excited at the prospect of using what he is learning through PALM for the radio programmes.
Pray with us
Pray for Ma'dan and the other fifteen believers who are growing in Christ through PALM's Certificate of Ministry course. Pray for the maturity and depth of the Church in the Arab world as we encourage and serve alongside emerging national leaders.
*Name has been changed and library image used for security.