Christmas Appeal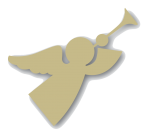 The message of Immanuel('God with us') is such wonderful news! At Christmas, we rejoice that God came near to us in Christ. Sadly, many Arab Muslims have yet to embrace Him. The truth that God entered our world is still too much of a radical idea!
A radical truth for a radical time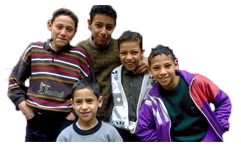 The Arab world is undergoing a seismic shift as young people gain access to new ideas and attitudes through technology and travel. Did you know that in the first 9 months of 2012, more than 2 million seekers contacted our evangelistic websites (compared to 1.4 million for the whole of 2011)? So far, 35,000 Bibles and 140,000 Christian books have been downloaded from the website.
SEE VIDEO OF INSPIRING TESTIMONY (external site)
Seeking the Saviour
As we approach Christmas, the ongoing turmoil in the Arab world dominates the news. Arab people need, more than ever, to know and experience the closeness of a loving God. We are excited that thousands of wise Arab men and women across the Arab world are searching for the Saviour. But there are still many millions of Arab people who do not personally know the God who came near.
Will you partner with us this Christmas to reach Arab people with the gospel? Please give what you can to allow more Arab people to engage with the life-changing good news of Christ.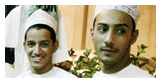 Arab World Media – telling Muslims about Jesus through broadcasting and social media
PALM – equipping future Arab church leaders through discipleship and leadership development
Mission Mentoring – training tomorrow's cross-cultural workers
GIVE ONLINE here and specify which Christmas project you wish to support. Unallocated gifts will be donated to Where Most Needed/Ministry Development Fund.