Pray for Bahrain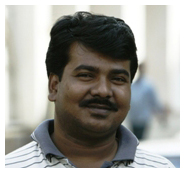 The island of Bahrain is the most open country in the Gulf region. There has been a Christian-run hospital and school for more than 100 years (the first western-style hospital and school in the entire Gulf). Bookstores are also allowed to provide Bibles and Christian teaching openly to the public.
A tourist hotspot
Bahrain, at the centre of the Gulf, is linked by a causeway bridge to the most closed Gulf country, Saudi Arabia. Many Saudis come to Bahrain's freer atmosphere for holiday and weekend breaks, as well as visitors from other nearby nations like Qatar and Kuwait. Pray that the Lord Jesus would send out more labourers to impact Bahrainis and tourists for Christ.
The Church is awakening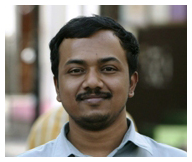 Many of the expatriate churches are catching the vision of making disciples. There is a renewed devotion for prayer and witnessing in Bahrain. Encouragingly, there is also an increasing hunger for the Word of God and a willingness to hear the hope of the gospel. May the Lord work among Bahraini believers desperate for more of Him. May He build up His Church to be a united and powerful voice in this divided land.
A land with divisions
Pray for the political tensions. Protests inspired by the recent Arab uprising in the region, placed a greater strain on the tensions between authorities and opposition, and between Sunni and Shia communities. May leaders and people of influence pursue the best conditions for all citizens of Bahrain.
For more background and prayer points visit the 30-Days prayer network website*.
*AWM/Pioneers is not responsible for the content of external Internet sites
Other countries
PRAY FOR OMAN
PRAY FOR IRAN
PRAY FOR ENGLAND
PRAY FOR YEMEN
PRAY FOR SUDAN
PRAY FOR LIBYA
PRAY FOR TUNISIA
PRAY FOR SAUDI ARABIA
PRAY FOR EGYPT
Other articles on prayer
PRAY THROUGH RAMADAN
30 DAYS OF PRAYER
TC12 PRAYER INITIATIVE