Pray for Oman
(Oman is on the southeast coast of the Arabian Peninsula)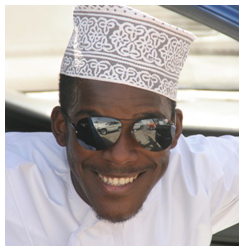 Social media is having a big impact on Oman.  This gives great opportunities for sharing Christ with the people of this country.  Pray for the good news to reach Omanis through creative ways, like texts and Facebook. Ask the Holy Spirit to break through into people's lives.  Pray for the young people.  Many study abroad and this gives an opportunity for believers from other nations to share the love of Christ.
Rooted and bold
There are several known believers in Oman, scattered throughout the country.  There are also secret believers too. Pray for God to draw believers together for fellowship and encouragement.  May they be strong in their faith, rooted in God's Word, and bold in sharing the gospel with their families and friends.
For more background information and prayer points on Oman visit 30-Days Prayer.net website*.
* AWM/Pioneers is not responsible for the content of external Internet sites
Other countries
PRAY FOR IRAN
PRAY FOR ENGLAND
PRAY FOR YEMEN
PRAY FOR SUDAN
PRAY FOR LIBYA
PRAY FOR TUNISIA
PRAY FOR SAUDI ARABIA
PRAY FOR EGYPT
Other articles on prayer
PRAY THROUGH RAMADAN
30 DAYS OF PRAYER
TC12 PRAYER INITIATIVE