Pray for Iran
As Muslims enter the final days of the Ramadan fast, we are highlighting a Muslim-majority nation that is seeing the gospel flourish…
The Growth of the Church
The Church is growing rapidly in Iran. It's reported that people are turning to Christ every day through the dynamic witness of house fellowships. Along with this explosion of new life, believers are enduring great persecution. Pray for the Holy Spirit to continue bringing many to Him, and for believers to know God's peace and protection throughout their trials.
The Power of the Word
Church leaders believe that exposing people to the Bible is the key to seeing millions of Iranians turn to Christ. They desire to place portions of Scripture in as many people's hands as possible. Pray for more of the population to be given the opportunity to explore God's Word for themselves.  Also pray for church leaders, as they often do not possess a Bible themselves and are thrust into leadership with limited training.
The Value Of Women
Many women in Iran struggle with self-worth issues. They are often forced into marriages and treated as servants in their own homes. There is a huge need for Christian conferences that unpack biblical teaching on the true identity of a woman in Christ. Pray for this message to reach many women, and for them to have a real understanding of how God values them.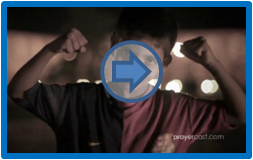 For more information and prayer points, visit http://prayercast.com/iran*.
* AWM/Pioneers is not responsible for the content of external Internet sites
Other articles on prayer
PRAY THROUGH RAMADAN
30 DAYS OF PRAYER
TC12 PRAYER INITIATIVE
Other countries
PRAY FOR ENGLAND
PRAY FOR YEMEN
PRAY FOR SUDAN
PRAY FOR LIBYA
PRAY FOR TUNISIA
PRAY FOR SAUDI ARABIA
PRAY FOR EGYPT