Pray for England
The Olympics is now centre-stage. But, it also provides a platform for the gospel of Christ.
Alongside ministry in London sporting venues, there is outreach in many cities and towns taking place throughout the summer.  Christians are sharing the truth of Christ through discussion groups, picnics in the parks, street football, and children holiday clubs.  Many tourists could return to their homeland as new believers and torch-bearers for the gospel of grace.
Signposts to the Saviour
Praise God for the opportunity he has given believers in England to be a blessing to the nations.  May this summer be a time when many in this land are pointed to the Saviour.  Pray for boldness and Spirit-led conversations between Christians and non-believers. Pray for open hearts and transformed lives.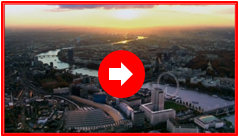 For further prayer points and information, visit http://prayercast.com/england*.
* AWM/Pioneers is not responsible for the content of external Internet sites
Other articles on prayer
PRAY THROUGH RAMADAN
30 DAYS OF PRAYER
TC12 PRAYER INITIATIVE
Other countries
PRAY FOR YEMEN
PRAY FOR SUDAN
PRAY FOR LIBYA
PRAY FOR TUNISIA
PRAY FOR SAUDI ARABIA
PRAY FOR EGYPT