Pray for Libya
Praise God that there are many more teams serving in Libya now than there have been for decades.  The unprecedented surge of workers in this North African country is resulting in more gospel conversations with nationals.  This is tremendous news.  Many prayers are clearly being answered.
From hostility to harvest
Libyans are engaging with the gospel via Christian media.  Arab World Media's Arabic ministry website has seen more than 40,000 visits from Libya in the first four months of 2012. More than:
– 1,600 have downloaded the Bible
– 200 downloaded the book 'What do you think of Jesus the Messiah?'
– 100 have enquired about spiritual issues

One person has enrolled onto our online Bible study course.
Meanwhile, opportunities for witnessing in new regions of the nation is increasing rapidly. We appear to be entering a new season for the gospel in a country historically hostile to the gospel.
Please pray for a great harvest in Libya in the midst of their current difficulties.  Pray, too, for God to sustain and equip believers as they minister daily to hurting people. May God build his Church as the people rebuild their nation.
For more information and further prayer points visit: http://pray4libya.net/*.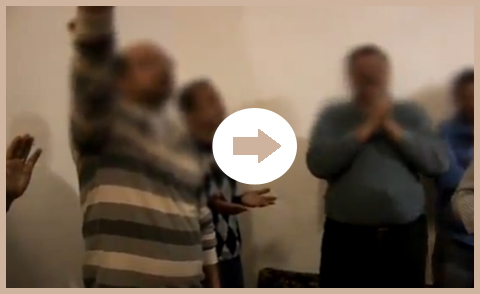 * AWM/Pioneers is not responsible for the content of external Internet sites
More articles on prayer
PRAY FOR TUNISIA
PRAY FOR SAUDI ARABIA
PRAY FOR EGYPT
30 DAYS OF PRAYER
TC12 PRAYER INITIATIVE