Gadaffi, Libya And The Church
'This man needs your prayers.'
Bryan Knell wrote those words 22 years ago in AWM's publication Frontline about Muammar Gadaffi.
This week, we learned that 'this man' Gadaffi was killed.  Gory images abound of the utter demise of this once self-styled invincible leader.
Gadaffi may have been influenced by Christians.  He was educated at Sandhurst, a military college in Buckinghamshire.  Did he attend chapel services?  Perhaps he heard something of God's love for him.
Terry Waite gave Gadaffi a Bible in the 1980s.  Did he read it?  Did God speak to him in the drainage pipe where he was hiding in Sirte?
We do not know.  For Gadaffi, it is now too late.  Yet, we continue to pray for Libya, the country that Gadaffi ruled for 42 years.
Libya's Church has struggled
The Church is expanding across the north of Africa.  Every country has seen hundreds and even thousands of Arab Muslims coming to Christ – except Libya.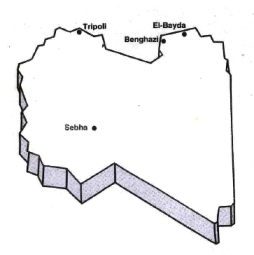 Libya has the smallest number of national believers in all of North Africa.  Some estimate a few dozen Libyans who serve Jesus as Lord and Saviour.
Meanwhile, to the east in Egypt, millions of Coptic Christians and thousands of evangelicals worship God, alongside hundreds of Christians from a Muslim background.
Just west of Libya, Tunisia has hundreds of national believers.   Morocco has thousands of believers as does Algeria.
Yet Libya lags behind.  May the jaw dropping events this year serve to strengthen the Church in Libya.  There are reports of individual Libyans coming to Christ already.
Libya still needs our prayers.
RELATED ARTICLES

Can Hope Be Found in Libya? from Arab World Media (includes prayer points)